America recommits to climate action and sustainability: can it get the world back on track?
The US is once again committed to tackling climate change. Can it succeed, and take the rest of the world with it?
Climate — US and Canada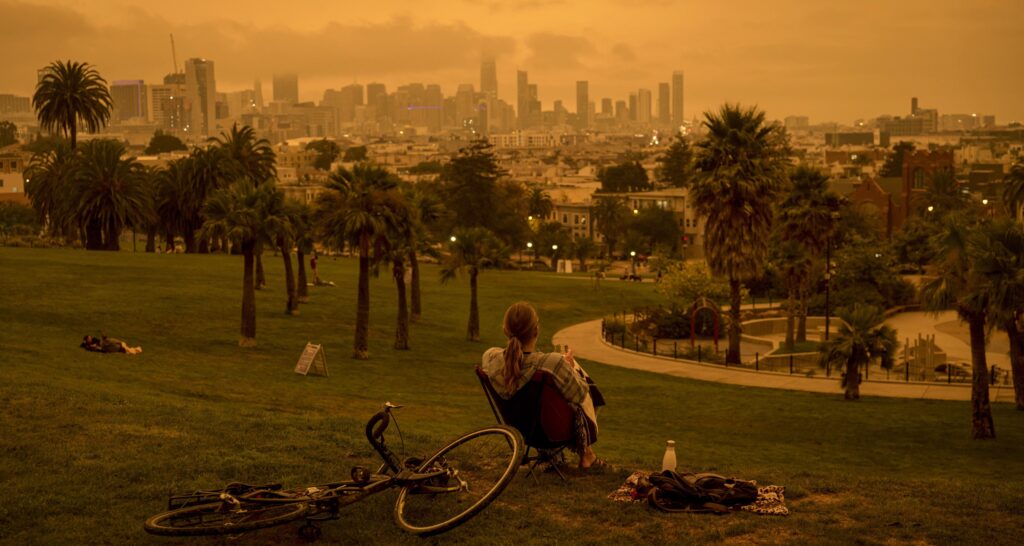 Only one year ago, the United States was mired in a pandemic with many Americans suffering as segments of the economy collapsed. The nation was on the verge of formally withdrawing from the Paris Agreement, and sustainability was nowhere to be found on the national agenda. A year later, a new president has taken office, the US has rejoined the Paris Agreement, and the Biden-Harris administration has recommitted to sustainability through a wide range of ambitious proposals and funding commitments at a level not seen since the 1930s.
While the US remains the second-largest greenhouse gas emitter in the world, nations across the globe have celebrated the re-engagement of the new president with the global effort to combat climate change. And leaders everywhere are eager to see how far the new administration will go to deliver on America's commitments.
When the UN General Assembly adopted the 2030 Agenda for Sustainable Development in 2015, it was with the expectation that all countries would work together to take urgent action on climate change, along with the other 16 goals put forward. We now have less than ten years to achieve Agenda 2030, and meanwhile are moving ever closer to the dangerous climate tipping points highlighted by the Intergovernmental Panel on Climate Change (IPCC). Having the US on board is therefore essential if the world is to increase its climate action ambition, make the investments necessary to transition to a clean energy future, and design the policies needed to achieve a robust, just, and green economy.
No time to lose
On his first day in office, President Biden followed through on several of his most significant campaign promises and confirmed that climate change would be a top priority of the new administration. Most notably, just hours after being sworn in, the new president formally rejoined the Paris Agreement and promised to update the US nationally determined contribution (NDC) to climate change action. As a first step in moving forward his Build Back Better campaign, President Biden also announced that he would host a global climate change summit at the White House to bolster ambition around the world in the lead up to the November 2021 Conference of the Parties (COP26) climate change negotiations in Glasgow.
This commitment to climate change mitigation was reinforced by the president's recently announced $2 trillion American Jobs Plan, which proposes to allocate billions of dollars in green infrastructure and clean energy investments as part of the US recovery post-COVID-19. In a series of executive orders, strategies, and policy announcements, President Biden has clearly signaled his intention to be a transformative leader with a deep commitment to the sustainability agenda, including:
Encouraging an-all-of government commitment to climate change action with climate change leaders appointed to critical government roles, including:

Brian Deese as the Head of the National Economic Council

John Kerry as Special Envoy for Climate

Gina McCarthy as White House National Climate Advisor

Advancing climate leadership in new arenas by appointing:

Transportation Secretary Pete Buttigieg

Senior Director for Buildings Emissions in the White House Council on Environmental Quality Mark Chambers

Treasury Secretary Janet Yellen

Trade Representative Katherine Tai

Revising how the social cost of carbon is calculated, correcting the Trump administration's methodology that had vitiated this tool for bringing climate change concerns into regulatory decision-making and governmental policy determinations more broadly.
Working to reverse President Trump's regulatory rollbacks with a broad commitment to sustainability and equity, including not just action to strengthen America's pollution control rules and promote environmental justice, but also an economic framework embedded in the Made in America Tax Plan that would ensure that corporations pay their share of the costs of public services and encourage US job growth.
Supporting community development and environmental justice efforts by revising how federal grant programs are awarded, and targeting benefits to frontline communities.
Designing a robust infrastructure package commitment to building an electric vehicle charging network, investing in more public transportation, and revitalizing the industrial heartland of America.
Making good on promises
The climate change debate in America is now shifting from whether to move to a clean energy future to how and how fast. Several teams of researchers have developed detailed deep decarbonization strategies for the US, highlighting the pathways to clean electricity by 2035 and full carbon neutrality by mid-century. Two of these strategies include the National Academies of Sciences (NAS) Accelerating Decarbonization in the United States: Technology, Policy, and Societal Dimensions and SDSN USA's Zero Carbon Action Plan. Both of these studies take an in-depth look at the highest-emitting sectors, including buildings, industry, transport, and power generation, and aligning those sectors with an economy-wide decarbonization strategy.
If the US really is to be seen as back on board, the Biden-Harris administration will need to close the gap between, on the one hand, goal-setting, benchmarking, scenario-building, and policymaking, and on the other delivering transformative change. The Biden team will also need to bridge the divides across federal agencies and from federal to state and local governments to capture all the opportunities available for the American economy. Achieving these national objectives will not be easy but the consequences of inaction are potentially profound.
What does all this mean for the rest of the world? President Biden's Build Back Better strategy fundamentally reasserts America's commitment to a sustainable future. His leadership sends a message to the entire world that the future is green. The potentially huge US investment in clean energy technologies will:
Spur new public-private partnerships.
Advance research and development of a wide range of new technologies.
Lower the costs of renewable power and other elements of our future sustainable energy economy.
Create a new global market for low-carbon industries.
Simply put, the United States is back and ready to promote innovation, entrepreneurship, and economic strategies that promise to advance sustainability at home and abroad.
Much remains to be done on racial equality, public health, and overcoming America's deep political divides. Addressing these challenges alongside the effort to recommit the nation to the sustainability imperative will not be easy. Indeed, it will require a carefully structured and coordinated effort in line with the National Sustainable Development Strategy, which is part of UN Agenda 21 and calls upon countries to integrate economic, social, and environmental goals into a unified blueprint for action at the national level. President Biden has signaled his intention to address these critical elements comprehensively and ensure a just transition to a sustainable future for America and the world in his opening months in office. But now the hard work of execution on this transformative agenda takes center stage.