Unlocking the potential of blended finance
With the right conditions, blended finance – combining public and private financing to incentivize increased investment from new sources – could bridge the funding gaps necessary to achieve the SDGs. How can we realize this huge investment potential before it's too late?
Financing — Global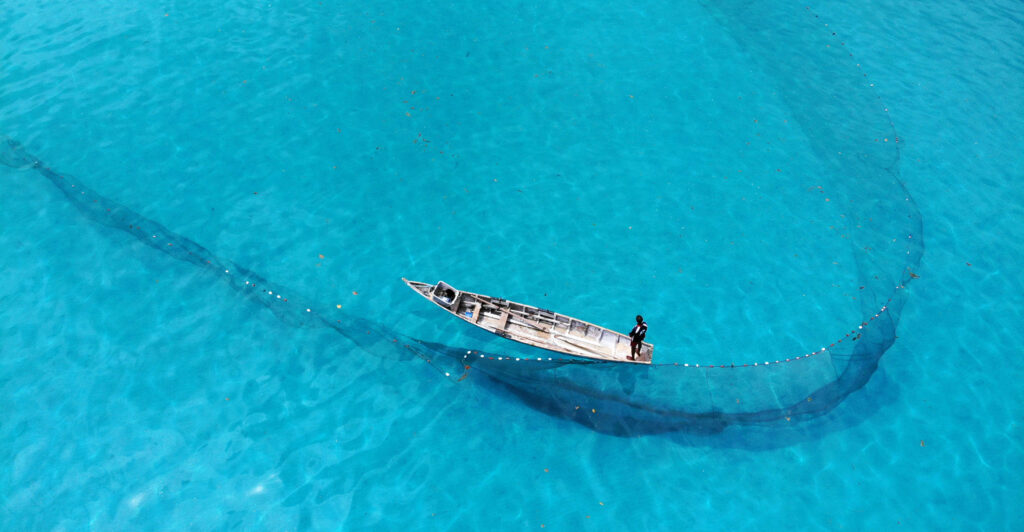 Blended finance is an increasingly attractive tool to scale up funding for the environment. It involves the targeted use of concessional financing to attract new sources of investment in projects that may otherwise be perceived as too risky for private finance. Its combination of concessional and commercial financing results in acceptable risk/return profiles for new and different financing partners. These partners include institutional investors such as pension funds, who may not otherwise have an entry point to engaging with environmental projects.

This structuring approach allows organizations with different priorities to invest alongside each other while achieving their own objectives: financial return, environmental and social impact, or a combination. The different types of financing "blend" to achieve financial terms that attract private sector investment. The use of financial instruments such as debt, equity, or guarantees at concessional terms offers some unique advantages for private sector participation, as it enables donors to de-risk financial structures, provide patient capital, or lengthen maturities of financing.
These blended finance investments have proven valuable in pioneering new financial solutions and have the potential to further catalyze progress toward meeting the Sustainability Development Goals (SDGs): they can attract private sector investment to initiatives related to life on land, life below water, climate action, responsibleproduction and consumption, and affordable and clean energy.
A multi-pronged toolkit
The experience of the Global Environment Facility (GEF) provides a useful guide to the impact of blended finance, and how its potential can be further unlocked. Since its inception three decades ago, the GEF has focused on providing developing country partners resources to identify and invest in national priorities that deliver global environmental benefits. It primarily funds projects through grants, but as its founding principles authorized the GEF to use concessional finance in support of country projects, it has built up a toolbox of non-grant instruments that have provided blended finance for a range of initiatives. Working closely with its implementing agency partners, the GEF is now one of the leading innovators in using blended finance to accelerate private sector investment in technologies, techniques, and people working for a sustainable environment.

When the GEF was created in 1991, climate change mitigation was an emerging priority for international financial institutions, but the renewable energy, energy efficiency, and green transport sectors had high incremental costs. Working with multilateral development banks such as the World Bank, the GEF began to provide concessional funds that were blended with multilateral bank resources to achieve financial structures that could attract private investment. This blending achieved risk/return profiles that were acceptable for both the multilateral development banks and private investors and created a record of "investable" clean energy and energy efficiency projects in developing countries.

Since then, the GEF and its implementing agencies have used a wide array of non-grant instruments such as debt, equity, and risk-sharing mechanisms to attract private sector investment and deliver global environmental benefits, moving beyond business as usual with significant success. In the GEF-6 investment cycle from 2014 to 2018, the non-grant instrument pilot supported 11 innovative projects that provided USD 99.5 million in GEF funding while attracting USD 1.79 billion in co-financing for multiple drivers of global environmental degradation. In the next funding cycle from 2018 to 2022, the GEF awarded funding of USD 122.6 million and mobilized USD 2.4 billion – more than 60% of which was from the private sector. In GEF-8, which ends in 2024, the GEF will deploy up to USD 196 million in blended finance.
Supporting sustainability

In addition to climate change mitigation, the GEF has applied blended finance to address and accelerate nature-based solutions related to land, water, biodiversity, and resilience. Some recent examples prove the strong potential for blended finance in these areas:

1. Sponsored by the World Bank, the Wildlife Conservation Bond, also known as the Rhino Bond, is a five-year, USD 150 million Sustainable Development Bond that included a potential performance payment from the GEF. This was a first-of-its-kind, outcome-based financial instrument that channeled investments to support conservation – measured in this case by an increase in black rhino populations. Rhinos are an umbrella species that play a crucial role in shaping entire ecosystems on which countless other species depend. Through this bond, investors supported the financing of activities to protect a critically endangered species, contributing to biodiversity and bringing jobs to local communities through conservation-related employment.

2. Working with the World Bank and the Inter-American Development Bank, the GEF helped launch the EcoEnterprises Fund in Latin America. The fund targets small and medium-sized companies focused on sustainable use of natural resources, creating opportunities for local people, and bringing social and economic benefits to vulnerable communities. It provides mezzanine financing to companies in sectors including sustainable agriculture, sustainable forestry, non-timber forest products, and ecotourism. Small-scale equity investments with concessional rates have helped kick-start this innovative funding approach.

3. With the support of the GEF and the World Bank, the Republic of Seychelles launched the world's first sovereign blue bond in 2018 to support sustainable marine and fisheries projects. The bond, which raised USD 15 million from international investors, demonstrated the potential for countries to harness capital markets for financing the sustainable use of marine resources. The Seychelles blue bond was partially backed by a USD 5 million guarantee from the World Bank and further supported by a USD 5 million concessional loan from the GEF, which partially covered interest payments for the bond. The bond proceeds will also contribute to the South West Indian Ocean Fisheries Governance and Shared Growth Program, which supports countries in the region to sustainably manage their fisheries with broad economic benefits.
Accelerating progress

Despite these and other examples of the potential of blended finance to accelerate progress on the SDGs and other environmental goals, recent reports such as Convergence's State of Blended Finance 2022 indicate blended finance has not yet achieved the necessary scale to fully leverage private sector investment. To accelerate progress along this path, it is important to recognize the specific ambitions of the diverse partners involved in this space, and to carefully structure facilities and investment vehicles that can deliver on those ambitions.

By definition, blended finance succeeds when the goals and requirements of multiple partners are simultaneously met. There are four main categories of participants in blended finance deals:
public investors (including international financial institutions)
private investors (including development finance institutions)
national and local governments
beneficiaries
Reflecting on the GEF's experience in blended finance, we recognize that while sustainability and environmental objectives are the most important goal, several additional factors are likely to be top of mind for each type of partner.
Leverage is vital for all partners, as scalability can only be reached through a high volume or size of operations and on the degree of standardization of financial structure. The risk/return appetite of each partner must balance. Institutions and policies must be aligned with investment needs. Replication of existing structures and standardization of documentation and risk assessment can spur catalytic impact.
Here are some suggestions for public institutions that may wish to create blended finance programs that can propel continued growth in this space:
establish clear investment criteria, including financial returns as well as transparent yet firm methodologies and metrics for environmental metrics and SDG targets
establish transparent processes for application eligibility, technical review, and criteria for selection
consider if local policies adequately address SDG impact and financial risk
ensure institutional structures can be adapted for private sector partnerships
ensure blended finance structures have clear demarcations of responsibility for the public funders, implementing agencies, executing partners, investors, and beneficiaries
establish clear yet affordable monitoring and evaluation protocols
promote knowledge sharing and reporting on track record of SDG investments
Attracting private funds
At the forefront of blended finance for sustainable development is the priority to protect and restore biodiversity. While there is growing awareness among private financiers of the need for investment in biodiversity, most investment in nature today comes from national and subnational governments and, to a lesser extent, from development banks, international NGOs, private foundations, and international agencies. Private sector actors, financial intermediaries, and institutional investors have been largely absent to date, in part due to lack of capacity for rating nature-based investments, concerns about risk/return profiles, and a perceived paucity of investable projects.

That said, there are multiple pilots and investment approaches currently being tested. For example, the GEF helped launch the Coalition for Private Investment in Conservation, which now has over 110 partners with a commitment to expand private investment for nature-based solutions through greater collaboration and development of blueprints for cash-flow-positive conservation investments.

The 15th Conference of the Parties of the Convention on Biological Diversity requested the GEF to establish a new fund to ensure the timely implementation of the Kunming-Montreal Global Biodiversity Framework. This decision specifically referenced the role that blended finance can play in helping achieve the target of mobilizing USD 30 billion in annual biodiversity-related international financial resources by 2030.

Traditional blended finance tools, such as debt, equity, and risk guarantees, have already proven to be effective tools to scale investments in biodiversity and other nature-based solutions. Continuing to expand the blended finance toolbox with new asset classes, aggregation platforms, systems for investable biodiversity certificates, and the issuance of securities in capital markets linked to biodiversity goals have significant potential as drivers of needed action that can underpin and amplify efforts for nature-based solutions across the SDGs.