Scaling up financing for sustainable development
Uneven access to affordable financing for development, starkly exposed by the pandemic, has become even more entrenched as events over the past year have exacerbated divides between developed and developing countries. Without urgent action, such financing divides risk becoming sustainable development divides
Financing — Global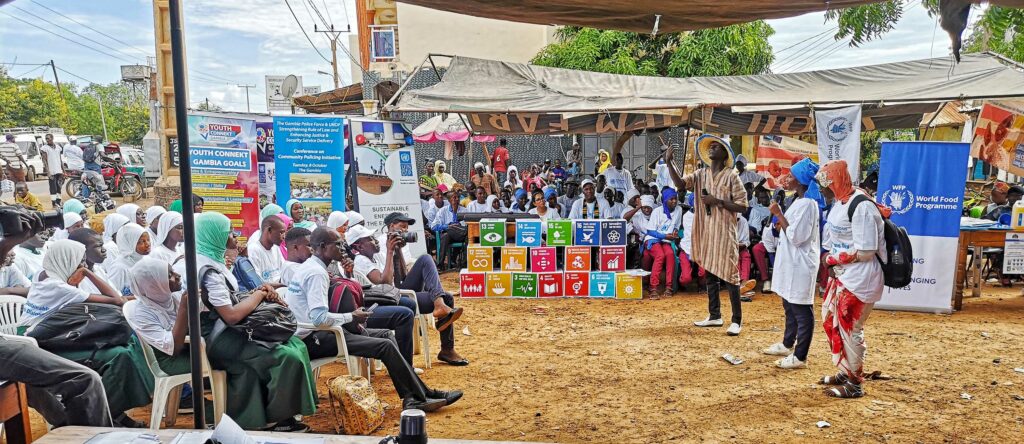 Asymmetrical access to and costs of financing for development have sharply limited the ability of many developing countries to invest in the Sustainable Development Goals (SDGs). Even before recent interest rate increases, least developed countries that borrowed from international capital markets often paid rates of 5% to 8%, compared with 1% for many developed countries.
Developments over the past year have aggravated these concerns. Sharp increases in food and energy prices and rapidly tightening financial conditions have further strained already limited fiscal space in developing countries. One in three countries is now at high risk of a fiscal crisis. Debt vulnerabilities are also rising. More than 40% of people in extreme poverty live in countries afflicted by severe debt problems.
The development impacts of the financing for development shortfall are emerging clearly. Almost three decades of progress in poverty reduction have been reversed. The number of people facing acute food insecurity has more than doubled compared with pre-pandemic levels.
The 2023 ECOSOC Forum on Financing for Development follow-up, held from 17 to 20 April at the UN headquarters in New York, tackled these urgent financing issues head on. While there remains a diversity of views, all agree that the status quo is unsustainable. It is encouraging that despite a global environment characterized by divisions and tensions, Member States came together to agree to the forum's outcome by consensus.
A radical new approach
There is general agreement that the international financial architecture is not fit for purpose. Existing mechanisms are not adequately addressing the multiple concurrent crises unfolding today, nor the heterogeneity of countries seeking support. At the midpoint of the implementation of the 2030 Agenda for Sustainable Development, financing for the SDGs must be massively scaled up – as proposed by the UN Secretary-General's SDG Stimulus.
To make this happen, we need to unlock additional resources, reform the international financial institutions, strengthen multilateral development bank balance sheets, scale funds to crowd in the private sector, and make greater use of innovative financing instruments. International tax cooperation must be made more effective and inclusive to safeguard and boost domestic public resources.
In the face of multiple interlocking crises, increased development cooperation for developing countries is essential. Official development assistance (ODA) support must be new, additional, and for countries in greatest need. At the same time, mobilizing finance to cope with a changing climate will continue to be critical as climate disasters become more frequent, deadly, and expensive.
Now is a key moment to take these proposals forward through fora at both the UN and beyond. The High-Level Political Forum on Sustainable Development in July will identify substantive priorities and generate momentum for the SDG Summit in September. The SDG Summit, in turn, is poised to reinvigorate commitments to achieving the SDGs at the highest political level. Reform processes in international financial institutions could help overcome some of the shortcomings of the current international financial architecture. The High-level Dialogue on Financing for Development, to be held back-to-back with the SDG Summit, will generate financing solutions to accelerate the implementation of the 2030 Agenda, as well as identify steps to create an enabling global environment in financing the SDGs.
Only through concerted efforts to boost financing for the SDGs will we be able to realize the promise of the 2030 Agenda, to achieve a more equitable and sustainable world for all in which no one is left behind.