Exposing destructive sources of finance
From illegal pollution to terrorism, one critical way to curb nefarious action is to identify and cut off its finance. How can we do this for abuses that threaten the SDGs?
Financing — Sub-Saharan Africa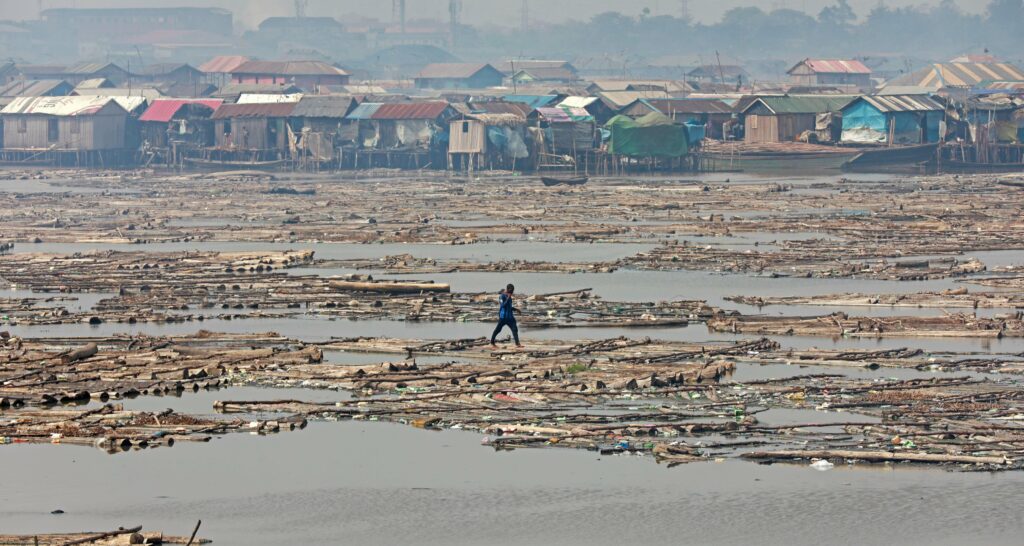 The abuse of people, systems, institutions, and environment exists in all societies. But the type, scope, prevalence, impact, and established framework of enforceable deterrents differ in each region and nation in the world. In the same vein, there are enabling factors that incentivize every abuse, from rainforest destruction to toxic pollution, from terrorism to exploitation of labor. One critical enabling factor is finance. How can we expose and remove the sources of finance that enable such abuses?
The UN 2030 Agenda for Sustainable Development provides a guiding framework for resolving these abuses and more, if implemented effectively. It states:
"We are resolved to free the human race from the tyranny of poverty and want and to heal and secure our planet. We are determined to take the bold and transformative steps which are urgently needed to shift the world on to a sustainable and resilient path. As we embark on this collective journey, we pledge that no one will be left behind."
However, to activate the agenda of 'exposing destructive enablers,' we need to fully understand the enablers for what they are. This will allow us to identify, expose, and proffer actionable solutions using the approaches of systemic thinking and backcasting (working backwards from a desired future outcome to identify the policies and programs to achieve it).
Destructive enablers
Even when restricting our focus to the realm of finance, the problem of destructive enablers is a complex one to solve. We need to answer the 'what', 'why', and 'where' posed by systemic thinking questions. For example, what are the circumstances, factors, conditions, values, and patterns that surround the problem? What are the boundaries that separate the problem from its environment? To find answers, we must critically examine some examples.
First, in Nigeria the crisis of deforestation and climate change is fueled in part by the highly lucrative hardwood charcoal business that serves both domestic consumption and massive overseas demand. Locally, charcoal is a cheap source of energy compared with alternative sources like kerosene and gas. Internationally, demand has been fuelled by the need for alternative energy sources with a low carbon footprint. Between 1990 and 2005, Nigeria lost 35% of its rainforest cover. The 'destructive enabler' here, then, is patronage from local and overseas consumers.
A second example concerns Nigeria's free trade zones. For example, the Lagos State Government appears determined to attract foreign direct investment (FDI) at all costs, offering provisions or waivers that did not benefit from proper stakeholder consultation and social inclusion. Some of the provisions will violate human and labor rights and may stifle local industrial growth, and so are in direct contradiction with both the Sustainable Development Goals (SDGs) and the government's diversification and development drive.
Third is Nigeria's terrorism problem, spearheaded by Boko Haram, and involving alarming and incessant attacks on Nigerians. It appears that Boko Haram receives local funding. This is corroborated by the allegation made by Obadiah Malaifa, a former deputy governor of Central Bank of Nigeria, that terrorism in Nigeria is funded by some northern elites, including some past and sitting northern governors.
Applying systemic thinking to these problems or crises helps to provide context. It exposes their underlying patterns and systemic structures. It then makes it possible to tease out their destructive enablers, to expose and remove their sources of finance. It also helps us to identify leverage points to support the desired, constructive change. While finance is clearly an important destructive enabler in these highlighted crises, other factors such as weak institutions (and their inability to enforce policies and penalties) and a lack of political will also play contributory roles.
We can then use backcasting to envision the achievement of the SDGs, where destructive enablers have been addressed, and work backwards to the present day to clearly outline what has to be done.
Collective action
Achieving the SDGs' broad vision requires collective action by all stakeholders at the local, international, and global levels. It also calls for bold steps and initiatives by the collective bodies behind the 2030 Agenda. It is important to reflect on the interconnectivity of the SDGs, to realize that the crises highlighted above contribute to sustaining and reinforcing the problems the SDGs are designed to address, especially poverty and environmental protection.
In the case of Nigeria's charcoal industry and the attendant massive and ongoing deforestation, we need to rework the existing ineffective attempts to address the problem by Nigeria's National Environmental Standards and Regulations Enforcement Agency. NESREA's efforts to check illegal and unregulated tree felling and encroachment into forest reserves, as well as its licensing procedure to regulate stakeholders and boost exports, and even its temporary export ban have all failed to yield the desired result.
Instead, Nigeria needs a coordinated, ICT-supported afforestation, reforestation, and rehabilitation program in collaboration with other international stakeholders. This would ensure, through digital documentation and tagging, that felled trees and the end products they produce have been replaced with new trees. It would also enable digital monitoring of compliance. Local traders, foreign buyers, and charcoal importers that fail to comply should face stiff penalties.
For the proposed free trade zones, to prevent the flow of destructive funds into the state, we must urgently review the provisions or waivers given to woo prospective FDI in the Lekki Free Trade Zone and similar Free Trade Zones in the country. Similarly, the source(s) of the funding for terrorism should be investigated and appropriate actions taken to stop the flow of such funds as well as stiff penalties for their sponsors.
There is a need for collective action both locally and internationally. The starting point should be a baseline study, providing policymakers and stakeholders with the data to inform evidence-based decisions. Active citizenship will also play a critical role. People's voices must be heard loud and clear to inform both proactive and reactive actions to address the problems.
Unfortunately, the civic space is shrinking daily in Nigeria. There are widespread clampdowns on citizen agitation both in public and behind the scenes. Such human rights violations demand international intervention and coordinated sanctions, in line with the UN's agenda to ensure sustained democracy. This is vital to ensure that destructive enablers in the form of finance, and systemic structures, are exposed and removed. By taking bold actions in line with the UN SDG agenda and truly walking the talk of the agenda, we can ensure transformational change.