Zero-carbon, climate-resilient cities
As the world's urban population rises dramatically this century, the sustainability of cities will be make or break for our survival. While the scale of the challenge is huge, many cities are showing how zero-carbon, climate-resilient urban centers are possible
Cities — Global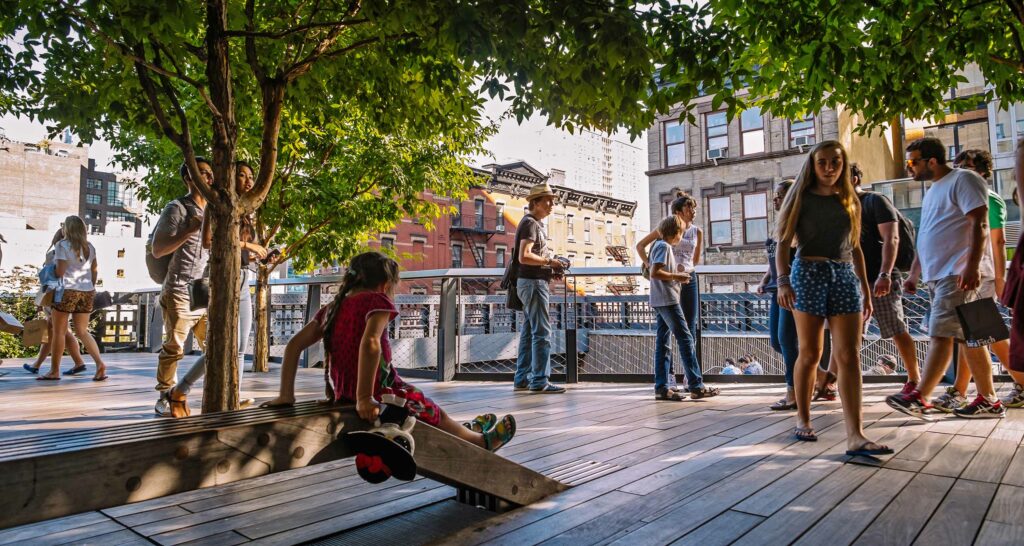 Zero-carbon, climate-resilient cities are ones where people live in communities where all necessities are within a short walk, bike ride, or public transport trip. They are filled with green spaces that are accessible to all and provide cool spaces for residents to escape the heat. The air is clean, with electric public transport and vehicles on the roads, instead of petrol-guzzling ones. Renewable energy is widely used, harnessing the power of the sun and wind. Noisy, polluting construction machinery does not dominate the city. Buildings are comfortable, affordable, and made of materials beyond traditional concrete.
Securing this zero-carbon urban future is important. More than half of the world's population lives in cities. Cities are home to most of our built assets and economic activity. They produce 60% of global greenhouse gas emissions and consume 78% of the world's energy. By the end of this century, about 85% of the world's population will be in urban centers, according to the Organisation for Economic Co-operation and Development. Yet cities are also some of the biggest victims of climate change. Their concrete-heavy infrastructure worsens heatwaves and heavy rains. Their proximity to the sea and large bodies of water – historically an advantage – will result in more disastrous effects from rising tides. Ambitious action by cities is critical, therefore, to tackling the climate emergency.
C40 is a network of nearly 100 global cities that together represent over 700 million residents and one quarter of the global economy. Its mission is to halve the emissions of its member cities within a decade, while improving equity, building resilience, cleaning the air, creating jobs and prosperity, and ensuring a better quality of life for all. The mayors of this global network of cities are demonstrating the kind of leadership that this moment requires and implementing changes at a much faster pace than national governments. The result is cities that are cleaner, greener, and fairer.
Leading by example
C40 cities are leading by example to transform themselves into model, zero-carbon, climate-resilient cities of the future. Transformation of buildings and transport fleets is helping to slash emissions and generate efficiency savings. For instance, New York City has upgraded over 1,500 city-owned buildings to reduce the amount of energy needed to light, heat, and cool the buildings. These upgrades have delivered a 73% reduction in harmful air pollution (PM2.5) and avoided energy costs of up to USD 87 million since 2014.
In Bogotá, the city owns and operates the bus fleet, and now only purchases electric buses. This switch to greener transportation is:
reducing air pollution for residents
slashing carbon emissions from transport (the sector responsible for the bulk of emissions in the city)
enabling financial savings thanks to the reduced operational and maintenance costs of electric buses compared with highly polluting diesel buses
Creating green jobs
Cities create good, green jobs that provide critical livelihoods, and contribute to managing climate hazards and events. Renovating homes for energy efficiency represents one of the single biggest job creation opportunities and protects families from rising bills – creating three times the number of jobs as investing in fossil gas. Based on C40 research, upgrading homes, schools, and workplaces to make them more energy efficient, along with the construction of efficient new buildings, has the potential to create:
13 million decent jobs in the United States
over 850,000 jobs in Italy
over 900,000 jobs in South Africa
In Barcelona, providing energy assessments and efficiency upgrades has already saved households who are experiencing energy poverty €225 per year on their electricity bills.
Local clean energy
By promoting local clean energy, residents benefit from the investment and jobs involved in clean energy installation, production, management, research, and development. According to a report published by the World Resources Institute, investing in solar photovoltaic equipment manufacturing creates 1.5 times as many jobs as the same amount spent on fossil fuel production.
The city of Houston is investing heavily in solar, creating one of the largest urban solar installations in the United States on a closed landfill site. The project will provide new jobs for the city but also generate electricity for 12,000 homes, which will be discounted for low-income residents.
Transforming food systems
Cities are transforming food systems to be healthy and sustainable. Almost a third of global emissions are associated with food systems, but estimates suggest that 830 million people in the world will suffer from hunger in 2022. Quezon City in the Philippines has been creating jobs and improving nutrition by converting idle land into urban farms and Addis Ababa has improved nutrition for almost half a million primary school children through sustainable school feeding programs.
Improving quality of life
Cities need to be liveable places. As urban populations grow there is a risk that zero-carbon targets would come under threat, due to rising levels of construction and increased pressure on services. Moving to a "15-minute city" (where everything a resident needs is within a short walk, cycle, or public transport trip) is one way of tackling this and promoting local lifestyles in large cities. This model can help cities reduce emissions and pollution from cars, while improving quality of life.
Cities from Paris to Buenos Aires are adopting this approach to city planning and are greening schoolyards, pedestrianizing streets, prioritizing walking and cycling, and renovating existing buildings for new uses rather than demolishing them and building anew.
Bringing nature in
To manage the rising impacts of climate change on our cities, it is vital that nature is brought into the city and new materials are used to manage heavy rainfall and rising temperatures. In Guadalajara, 67,000 new trees will be planted across 70 green corridors. Over 50 new public gardens will be introduced to cool down the city, and provide shade and leisure space.
The city of Phoenix is a global leader in using cool pavements to cool local areas. Cool pavements reflect sunlight and thereby reduce the urban heat island effect. They are also a scalable solution with quick results. Phoenix streets with cool pavements tend to be 10.5°F to 12°F (or 5.8°C to 6.6°C) cooler at the hottest time of the day than streets without. This reduces the need for energy-hungry air conditioning and reduces heat-related health issues, such as respiratory problems and heat exhaustion.
Cities as a blueprint for action
What we do today will determine whether or not there is a thriving future for our communities, our cities, and the natural world around us. We know that climate breakdown and rising inequality – compounded by the COVID-19 pandemic – require an unprecedented response to match the scale of the crises. Cities are showing that a zero-carbon, climate-resilient future is possible, and are providing us with the blueprint for others to follow suit.