Why do governments continue to subsidize fossil fuels, undermining their own climate goals?
Each year, trillions of dollars are poured into harmful fossil fuel subsidies or tax breaks that undermine our progress in achieving the Sustainable Development Goals (SDGs). Shifting these funds to fuel the clean energy transition would accelerate access to basic energy services, improve public health, and put the world on a safer climate trajectory
Energy — Global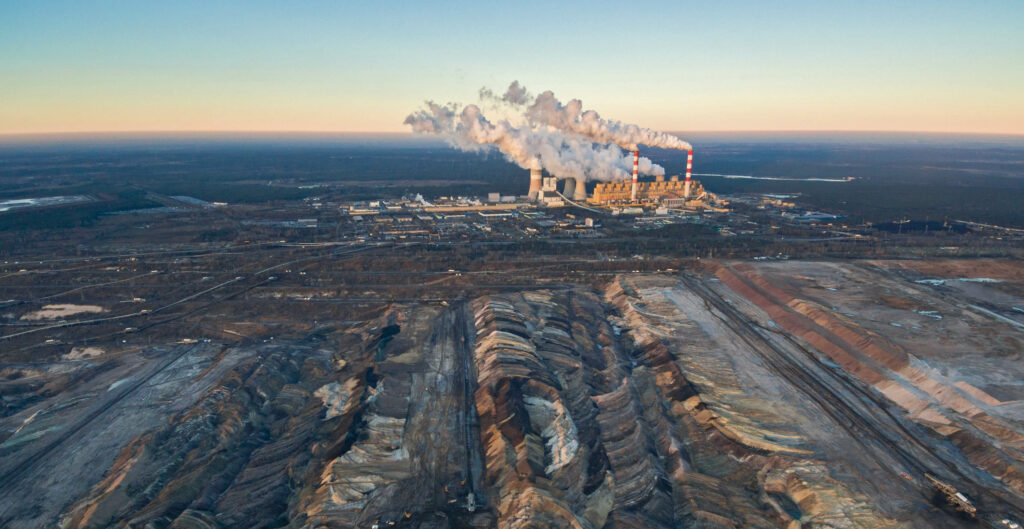 If we don't shift course, the world is headed toward a catastrophic 2.8°C temperature rise by the end of this century. Already, at 1.2°C of global warming, we're seeing record heatwaves, wildfires, tropical storms, droughts, and floods devastating communities around the world. Yet each year, the SDGs are roadblocked by public funds that delay the transition to clean energy and put all of us at grave risk.
Subsidies and tax breaks for fossil fuel production and consumption don't just compromise our future. They artificially lower prices for inefficient and unsustainable energy choices today, incentivizing greater use even as clean renewables have become cheaper. The emissions they generate also lead to significant harm today: fossil fuels are responsible for 1 in 5 deaths worldwide from air pollution and expose 99% of the global population to unsafe air quality.
Public funds for fossil fuels hit record highs
At a time when the impacts of the climate crisis are increasingly being felt around the world, government subsidies for fossil fuel use and development are growing exponentially. According to a joint analysis by the Organisation for Economic Co-operation and Development and the International Energy Agency (IEA), direct subsidies and tax breaks for fossil fuel consumption and production almost doubled to USD 697 billion in 2021 from USD 362 billion in 2020 for 51 countries. While most of the subsidies were aimed at reducing consumer prices, there was an almost 50% increase in support of fossil fuel producers.
In 2022, the fifth warmest year on record, public subsidies for fossil fuels rose further, spurred by the global energy crisis caused by Russia's invasion of Ukraine. According to the IEA, fossil fuel consumption subsidies alone reached over USD 1 trillion for the first time. However, it's important to note that this tally does not include government spending in advanced economies to reduce high energy bills, including in European countries, which amounts to at least an additional USD 500 billion. All of this happened in a year when oil and gas companies made record profits. This suggests there has been serious price gouging, with governments, and thus taxpayers, picking up a hefty tab through these subsidies, which in effect have helped line the pockets of fossil fuel company owners and shareholders.
The role of fossil fuel subsidies in delaying climate action is rightfully gaining widespread attention, especially as we face rising inflation, closing fiscal space, and economic uncertainties. This gives hope for a long-overdue transformative shift to finally phase out fossil fuel subsidies. G20 countries already committed to doing so in 2009, followed by Asia-Pacific Economic Cooperation countries, and, more recently, all 197 countries participating in the COP26 climate summit in 2021.
A renewable-powered revolution
Despite significant fossil fuel subsidies, renewables have seen explosive growth in recent years as their costs have plummeted and new technologies have come to market. Many countries have turned to renewables to bolster energy security and reduce reliance on risky fossil fuel imports. Over the next five years, the world is set to add as much renewable power as it did in the past 20. Renewables are now the cheapest options for meeting new electricity needs, especially solar photovoltaic and wind. As a result, for the first time ever, global investment in clean energy has surpassed fossil fuels. This is important progress to celebrate, but much more is needed.
Existing renewable power targets would increase total renewable power capacity to 5.4 terawatts (TW) by 2030, less than half of the 11.2 TW needed for a 1.5°C pathway. Significantly more investment is required to support increased renewable capacity. BloombergNEF has analyzed the necessary energy supply investments, finding they should reach a 4:1 ratio over the next decade in terms of low carbon to fossil fuel investments. Beyond 2030, this investment ratio rises to 6:1 for 2031 to 2040 and about 10:1 for 2041 to 2050.
Access to clean power must also be expanded. Today, 770 million people live without electricity, mainly in Africa and Asia. The pandemic and global energy crisis worsened progress on this goal (SDG 7), causing 75 million people to lose the ability to pay for electricity access and 100 million for clean cooking solutions. In an ever-warming world, rising demand for cooling is a significant driver for electricity, and clean cooling solutions are critical to meeting this demand while protecting grid stability without adding emissions.
However, more is needed than just increasing investments and reducing costs. The right enabling environments must be created, business models catalyzed, and risk capital deployed to ensure that finance flows at scale, so clean power projects are the cheapest and the most practical option. Investments in grid flexibility will be an essential part of the solutions to help integrate greater amounts of intermittent resources and strengthen energy security.
From fueling the past to financing the future
An estimated USD 4.3 trillion in annual finance flows are needed by 2030 to meet global climate goals. Phasing out the more than USD 1 trillion in direct subsidies and tax breaks for fossil fuel production and consumption can help fill this gap. Rather than using these funds to perpetuate dangerous pollution and growth patterns, it's time for governments to redirect this precious taxpayer capital to turbocharge the clean energy transition.
As an immediate step, some countries are implementing taxes on the windfall profits that many fossil fuel companies enjoyed last year. California's new gas price gouging law gives regulators more insight and control over oil refiners' excess profits. Other influencers, including the UN Secretary-General, are calling for much more widespread use of windfall profit taxes on oil and gas companies.
Other sources of public funds include carbon pricing or emission trading schemes, in place now in 39 countries, representing 23% of global greenhouse gas emissions and raising about USD 95 billion in revenues in 2022. And efforts are underway via the International Maritime Organization to push through a global carbon levy on shipping, a sector that has traditionally been exempted from country climate plans, to raise significant revenue for climate finance.
Philanthropy is helping to accelerate these efforts, and to address the barriers to the clean energy transition. An urgent priority now is to work in partnership with the public and private sectors to catalyze renewable energy investments in emerging and developing economies. Efforts like the Global Energy Alliance for People and Planet (GEAPP) bring together philanthropy, governments, technology, policy, and financing partners, to deploy USD 10 billion for expanded clean energy access over the next decade. For our part, ClimateWorks Foundation is proud to partner with Bloomberg Philanthropies on the Global Energy Transition initiative. This supports the rapid transformation of the global power sector toward clean energy, beginning with 10 emerging economies across Africa, Asia, and South America.
The urgency to act has never been greater. Fossil fuel subsidies are risky and damaging to the environment, the energy sector, and public finances, with most benefits accruing to the wealthy. It is imperative to end these harmful subsidies and channel scarce public resources toward financing a sustainable future. This crucial step holds the key to preserving lives both today and tomorrow, meeting the SDGs, and ensuring a safer and more resilient world for future generations.