The perfect storm: how climate change and malaria converge
Climate change is extending the reach of malaria. Medicines for Malaria Venture (MMV) is working with partners in malaria-endemic countries to adapt, anticipate, prevent, and treat the disease
Climate — Global, Sub-Saharan Africa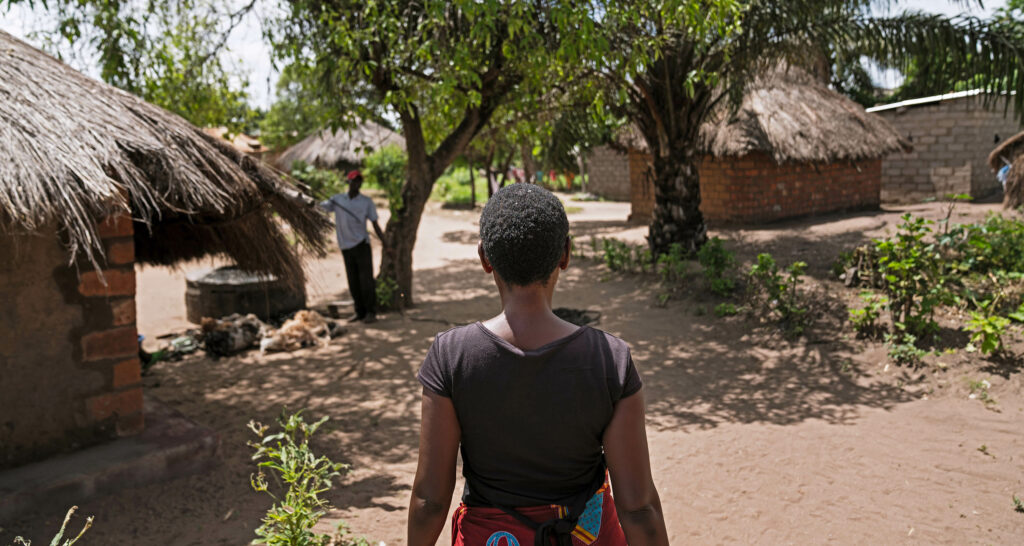 Dorcas Dako from Ségou, Mali, walks several kilometers a day during the rainy season. As a community healthcare worker (CHW), she goes door to door to administer seasonal malaria chemoprevention (SMC), an intervention that protects children in areas where malaria transmission is highly seasonal (transmitted during the annual rainy season typically lasting up to 4 months).
Since SMC was first implemented in 2013 following the World Health Organization's (WHO) recommendation, the intervention has saved the lives of many children in sub-Saharan Africa: in 2022 alone, SMC protected 48 million children from malaria. Preventive interventions like SMC, intermittent preventive treatment of malaria in pregnancy (IPTp), and perennial malaria chemoprevention (PMC), as well as medicines that treat the disease, all contribute to the United Nations Sustainable Development Goals (SDGs), specifically Target 3.3[1]. However, the extent to which these interventions can save lives is under threat due to climate change.
Health and climate change are inextricably linked
The links between health, disease, and climate change are inextricable. According to WHO, climate change affects the social and environmental determinants of health. Several factors determine the degree to which an individual's or a community's health is at risk, such as where they live; their gender, race, and age; what they do for work; and their socio-economic status. The effects on people's health have already been observed by experts. Unjustly, those who are the most at risk of climate-change-related ill effects on their health are those who have the least wealth and have contributed the least to climate change while also risking being left behind by climate adaptation and mitigation measures. This phenomenon is known as a "triple injustice." As the global health community reckons with its inequitable history, people in developing nations must not continue to bear the brunt of the changing climate.
Natural disasters that exacerbate health inequities are occurring with greater frequency, especially in developing nations that may not have the infrastructure to cope with the aftermath. Extreme flooding like that observed in Pakistan in 2022 and following Cyclone Freddy in Madagascar, Malawi, and Mozambique resulted in increased cases of malaria and other water-borne diseases, straining resource-stretched health systems even further. Even in the absence of extreme natural disasters, shifts in rainy and dry seasons, and changes in where disease-carrying vectors can survive have resulted in expansion of disease.
Malaria and the climate
Despite progress over the last two decades in eliminating malaria, there were 247 million people affected by malaria and over 600,000 deaths in 2021 according to the latest World Malaria Report. Ninety-five percent of these cases and deaths are in Africa and primarily affect children under the age of five.
The relationship between malaria and climate change is a complex one. Malaria, a mosquito-borne infectious disease caused by the Plasmodium parasite, is highly influenced by both temperature and precipitation levels. Experts estimate that by 2027, annual average global temperatures are likely to reach 1.5°C above pre-industrial levels. Consequently, malaria is projected to be seen in highland East Africa and at higher latitudes in Southern Africa, while its prevalence in West and Central Africa will decrease as temperatures become too hot for mosquitoes to survive.
At the same time, changes in rain patterns can create fertile breeding sites for the Anopheles mosquitoes that transmit malaria, and in combination with increased temperatures, could lead to an extended transmission season. In addition, the migration of Anopheles stephensi, a mosquito species that carries the malaria parasite and is native to South Asia, has been observed in East and West Africa, and unlike other malaria-carrying species, it thrives in urban areas, exposing more people in different geographies to illness.
While malaria is both preventable and treatable, administration of SMC, IPTp, PMC, and other preventive interventions, as well as providing medicines to treat the disease, require resources and infrastructure. If the necessary infrastructure is not in place, millions more could be at risk of this deadly disease.
Addressing climate change in malaria control and elimination
Achieving the SDGs, which will expire in 2030, requires all hands on deck. Complementary actions that strengthen disease prevention measures must be taken in parallel to adapt to climate change.
First, investment in data collection to enable a better understanding of climate patterns will enable countries to optimize the timing and duration of prevention campaigns. Second, although there are several effective methods of preventing and treating malaria, such as indoor residual spraying, use of insecticide-treated bed nets, prevention campaigns, and effective case management, there is no silver bullet that will eradicate it. Continued investment in R&D to develop flexible, adaptable, and complementary tools to prevent and treat malaria is necessary to save lives, while national health programs must be supported to adapt key interventions to evolving needs resulting from climate change.
Medicines for Malaria Venture (MMV) is a product development partnership whose mission is to reduce the burden of malaria in disease-endemic countries by discovering, developing, and facilitating delivery of new, effective, and affordable antimalarial drugs. In collaboration with partners, MMV is working to model malaria transmission patterns and better tailor campaigns to help adapt to the effects of shifting climate patterns on malaria transmission. 
Climate change has the potential to undo years of progress against malaria. To avert a major crisis, governments, global health actors, climate and meteorology experts, and the international development community must ensure that sufficient investment, political commitment, and strong coordination between stakeholders are established to be able to put an end to malaria.
By 2030, end the epidemics of AIDS, tuberculosis, malaria and neglected tropical diseases and combat hepatitis, water-borne diseases and other communicable diseases.
---

Medicines for Malaria Venture is a product development partnership whose mission is to reduce the burden of malaria in disease-endemic countries by discovering, developing and facilitating delivery of new, effective and affordable antimalarial drugs. For more information, visit: www.mmv.org