Renewables siting must take the path of least conflict
In most developed countries, renewable energy siting has been plagued with delays, contract extensions, and "NIMBY" protests. Project developers and government planning agencies must be transparent and inclusive in their decision-making to gain public support and reduce the environmental and social negative spillover effects of energy expansion projects
Energy — Global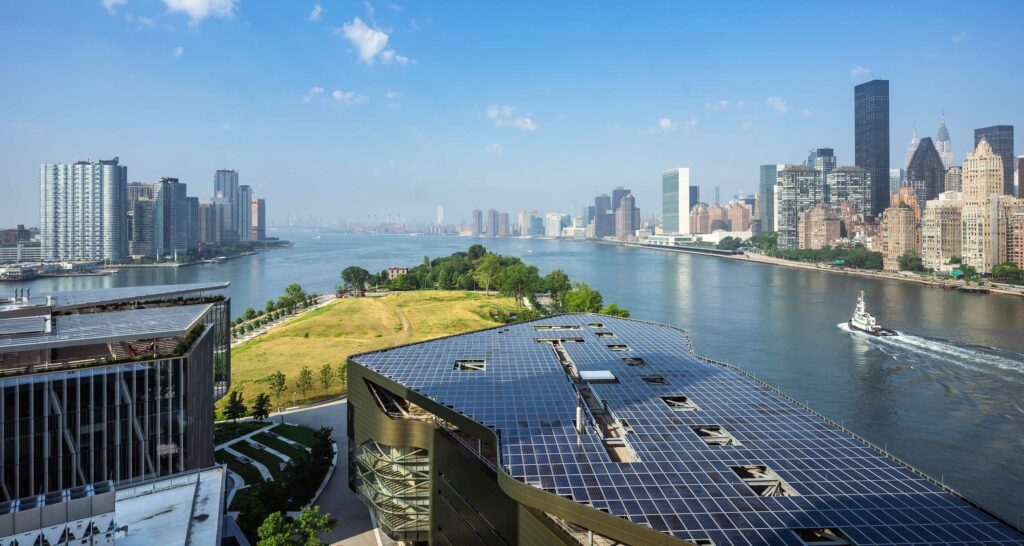 The transition to low-carbon energy systems will require a massive build-out of renewable infrastructure. Even places like the state of California, already a global leader in clean energy generation, will need to increase their wind and solar generation capacity by five to seven fold to achieve 100% clean and renewable electricity by mid-century. Though costs of renewable technologies are dropping precipitously, the worrying signs of siting conflicts are increasing.
San Bernardino County, the largest county in the US, with sunny clear skies and next to the largest metropolitan area in the country, banned all new utility-serving, large-scale solar development. A solar farm will be sited on the largest remaining stretch of tallgrass prairie in Texas. Meanwhile, Oregon has banned solar on prime farmland. Desperate communities in the state of Michigan have attempted to designate parts of their neighborhoods as helipads in an effort to block wind development.
Conflict with and opposition to renewable siting are not limited to the US. In Mexico, wind projects have been developed against the will of indigenous communities in Oaxaca. In India, large-scale solar projects have dispossessed tribal communities of their farmlands. In Kenya, the land on which the largest wind farm in Africa is sited was acquired improperly and at the expense of displaced communities.
These conflicts spell trouble for our ability to achieve climate targets (Sustainable Development Goal 13), supply sustainable energy for all (SDG 7), ensure community benefits through inclusive planning (SDGs 10 and 16), and conserve ecologically valuable lands and waters (SDGs 14 and 15). Some argue that conflict is inevitable and that no technology at scale has not come up against significant opposition. Yet, unlike conventional forms of energy generation – coal, natural gas, hydropower – solar can be sited nearly anywhere it is sunny and can be sized to fit the site: solar technologies are immensely modular and adaptable. Wind turbines can be integrated into agricultural landscapes in ways that minimize impacts on productivity and lease payments can provide stable sources of supplemental income for farmers.
Reducing negative impacts
There are many strategies, policies, and planning practices, grounded in research and/or proven practice, that can be adopted to reduce the negative impacts of renewable energy development. We know that the following project-level actions increase the community acceptance of wind projects, many of which we expect will apply to solar projects:
host community economic benefits (lease payments, tax payments)
genuine community involvement in the project planning process, including those not financially compensated
information transparency and procedural justice
distributional justice (distribution of costs and benefits)
taking community concerns about sound and visual impacts seriously
local government involvement in the project planning process
There are also many strategies that can mitigate negative environmental impacts of large-scale renewable infrastructure:
incentives for siting in areas with lower conservation value (e.g., marginal farmland, brownfields as opposed to greenfields)
incentives for distributed energy generation
spatial planning of energy infrastructure at the regional level that accounts for environmental siting restrictions and allows strategic impact assessments
coordinated local and regional planning to bridge regional planning outcomes with local project siting
A policy framework
As an example of forward-looking policies that integrate many of the above points, the state of New York recently passed a piece of legislation to address siting challenges and conflicts, aptly called the Accelerated Renewable Energy Growth and Community Benefit Act. The Act requires proof of community participation as a requirement for granting permits, but also launches several benefit programs that directly compensate host communities. The Act also creates an incentives program to advance low-impact projects sited on commercial sites, brownfields, and industrialized sites by permitting, bundling, and then auctioning sites to developers.
Importantly, the Act establishes an Office of Renewable Energy Siting to administer these programs and facilitate participation in planning processes. This ensures a degree of reliability and predictability in the process, which increases stakeholder confidence in the process itself.
Changing perceptions
Jurisdictions can adopt similar suites of policies or regulations that ensure a degree of social and environmental procedural justice in the siting process such that socio-environmental impacts are adequately considered and accounted for. Failure to transform the perception of renewable infrastructure in one's community from a nuisance – or worse, extractive and damaging – into an opportunity for net community and conservation benefits will leave us with far fewer viable options for reaching climate and energy goals. Renewables can put us on a cost-effective and low-impact path to net-zero emissions, but only if we believe it is possible and deliberately design the path of least conflict.