Today is the day
A global consensus on the scale of the climate crisis is emerging. Governments are starting to make the right noises. But we lack and need action, now
Climate — Global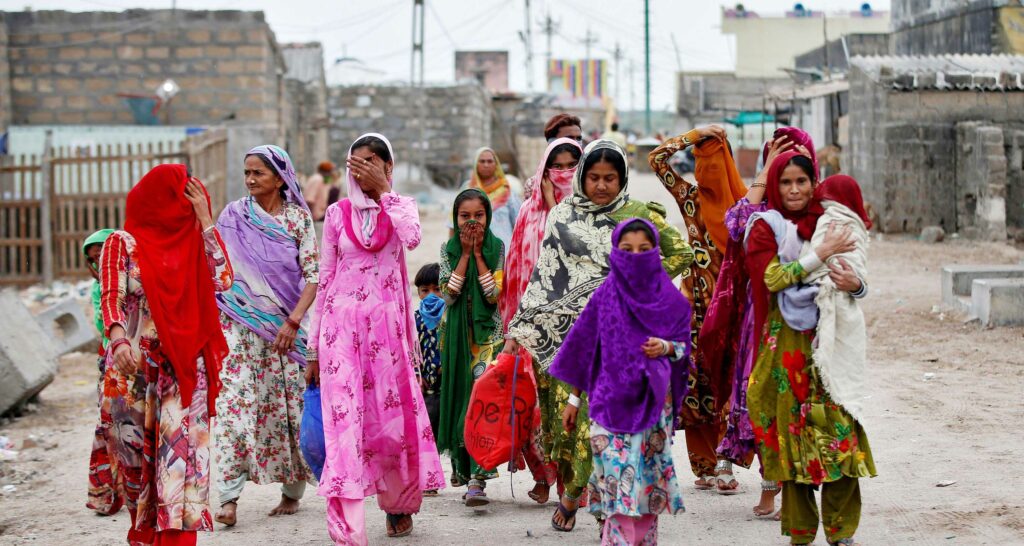 The continuing disastrous rise in greenhouse gases in the Earth's atmosphere is an urgent incentive to act. Governments representing two-thirds of global emissions and 70% of the global economy have pledged to reach net-zero carbon emissions by mid-century. They are joined by rapidly growing numbers of cities, businesses, large investors, and institutions of higher education that are setting near-term targets and developing plans to deliver on their pledges. These commitments represent a growing global consensus that the climate emergency necessitates maximum ambition and contribution from all stakeholders.
Yet emissions continue to climb.
Today is the day to do everything possible to reduce emissions and stop global temperature increase. It is the day to adapt, respond, and build resilience to climate disruption that is going to get worse. It is the day to come together across the globe – from villages and cities to schools and universities, farms, factory floors, and corporate boardrooms – to solve the climate crisis.
Our collective ambition must unlock real, credible, and verifiable climate action that will get us to the critical 2030 milestone: a 45% reduction in greenhouse gas emissions from 2010 levels. This is what is needed to reach net zero emissions by 2050 and that is essential if we are to limit global temperature increase to 1.5ºC above preindustrial averages.
Every pledge from stakeholders around the world for net-zero emissions must be accompanied by a clear plan to get there, with interim targets and immediate steps implemented to achieve them.
The Secretary-General has called for three major priorities for climate action.
First, we must work to limit warming to 1.5ºC. This means no new coal after 2021 and an end to coal by 2030 in developed countries and by 2040 everywhere, shifting subsidies from fossil fuels to renewable energy and putting a price on carbon. And as we plan for the economy of the future, we need to ensure that the transition benefits workers and communities in key sectors and geographies who will be particularly affected. The International Labour Organization has estimated that the transition to a green economy will create 18 million more jobs than will be lost. It will be critical to work closely with affected communities and provide information, skills, access to jobs, and social protection to ensure a just transition.
The second priority is a breakthrough on adaptation and resilience, supported by at least 50% of all climate finance. Adaptation can no longer be the neglected half of the climate equation, as storms, floods, droughts, wildfires, and heatwaves intensify. In 2020, climate-related disasters internally displaced more than 30 million people, three times the number displaced by conflict. We must scale up support for resilience-building, preparedness, early warning, response, and recovery. Despite the urgent need, overall climate finance falls well short of what is needed, with just 25% currently dedicated to adaptation.
The third priority is for developed countries to deliver a credible solidarity package to developing countries, including on debt, vaccine access, and meeting and surpassing the goal of USD 100 billion per year in climate finance. They must also ensure that finance flows to all developing countries. It is essential that multilateral development banks and other development finance institutions align their portfolios with the goals of the Paris Agreement and set targets to allocate at least 50% of their climate finance to adaptation. The African Development Bank has already shown the way.
The bottom line is that all finance flows must be consistent with net-zero greenhouse gas emissions and climate resilient development. All financial actors must set verifiable short-term targets that cover their entire portfolios to shift them away from high-emission investments to a climate-resilient and net-zero economy, along with timelines to implement their pledges.
The contributors to this publication join a chorus of voices showing the scale of what is needed, that bold action is possible, and that it must be credible and verifiable. They also show the strong connections between climate action and achieving the Sustainable Development Goals, including through jobs and livelihood diversification, gender equality, improvements to health and social safety nets, access to technology, finance and insurance, and more.
These connection points are all the more crucial as so many countries and communities struggle to recover from the ongoing devastating impacts of the COVID-19 pandemic. Economic recovery plans offer a generational opportunity to put climate action at the heart of recovery efforts.
Ultimately, the only way to move forward is to do so together. Governments, cities, companies, and financial institutions around the world are taking action. Young people, women, indigenous peoples, and local communities are leading the way. The social movement to end the climate crisis is demanding faster, more ambitious action and is holding all to account.
This decade will define the course of people and the planet far into the future, and it must be a Decade of Action. The United Nations will continue to work with governments and all stakeholders to bring about an inclusive, resilient, and net-zero world.