Lessons from Europe's energy crisis
Europe must now redouble efforts to become self-sufficient in energy, with the focus squarely on renewables
Energy — Europe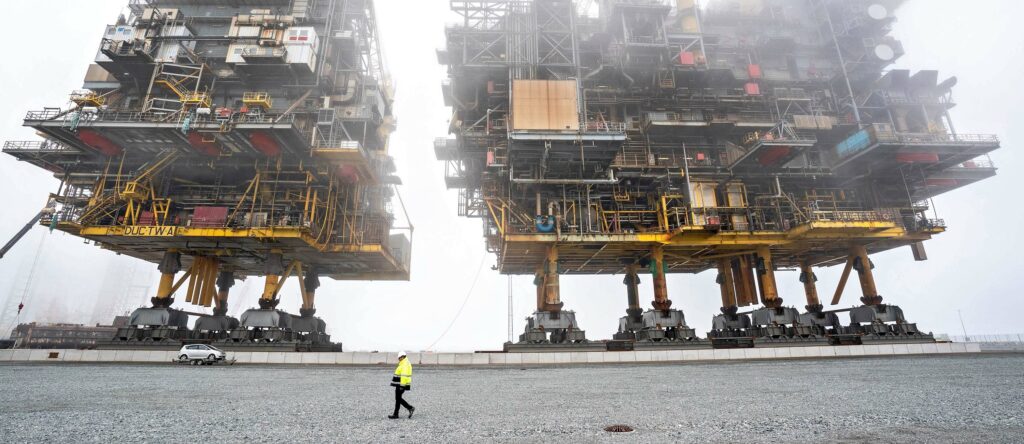 The current energy crisis has been triggered mainly by rising global gas demand and the massive import of liquefied natural gas (LNG) to China. It has been exacerbated by the Russia–Ukraine war, which has significant implications for energy security.
Russia is undoubtedly one of the most important players in the global energy market, along with Saudi Arabia and the United States. The invasion of Ukraine underpinned Europe's dependence on Russian gas and emphatically showed that the diversification of the energy supply chain is crucial for energy security.
Currently, the major political issue for Europe is the provision of adequate amounts of energy at an affordable price for all citizens, as renewable energy sources (RES) are not enough to meet demand. The uninterrupted supply of energy must be ensured for all at the most affordable price, especially for the most vulnerable parts of society. This presupposes a front against speculative pressures both at the European level with harmonized policies and at the national level, to strike a balance between gas and electricity prices.
In the past five years, nuclear power and natural gas have been the two technologies with the greatest contribution to electricity generation. In 2021, 27% of the EU's electricity came from nuclear power plants and 17% from natural gas. That is why European leaders, in their effort to secure adequate energy resources while keeping costs as low as possible for consumers, have seen an alternative for low-cost energy in these energy production sources, by exploiting the existing infrastructure and knowledge around them.
On 31 December 2021, the European Commission, following an expert opinion, sent to the governments of the EU member states a draft supplementary-delegated regulation on the EU taxonomy (the EU's new green investment rulebook), which also included nuclear energy and natural gas, giving them a four-month margin for consultation. But these technologies are not "green." Natural gas has a great environmental impact, intensifying the effects of climate change, while nuclear energy produces hazardous toxic waste for the ecosystem and health.
The EU taxonomy is a list of sustainable economic activities – that is, activities that are in line with six specific environmental objectives:
mitigation of climate change
adaptation to climate change
sustainable use and protection of water and marine resources
transition to a cyclical economy
prevention and reduction of pollution
protection and restoration of biodiversity and ecosystems
It is a valuable tool for attracting sustainable funding, as it helps companies demonstrate the viability of their projects based on specific criteria, such as climate change mitigation and adaptation, marine protection, cyclical economy, pollution prevention and biodiversity protection.
The inclusion of nuclear energy and natural gas in the EU taxonomy has specific conditions regarding compliance with modern technical standards, waste management, disarmament of facilities and their replacement with RES in the future. However, in addition to technical difficulties, these also have high costs.
Nuclear power plants will be considered sustainable only if:
they comply with the latest technical standards
they have received a construction permit by 2045
owners undertake to finance the costs of depositing the final radioactive materials, as well as the plant's decommissioning costs
The sustainable labeling can be extended for another two decades only if there are plans for the safe management of nuclear waste – but this is difficult and costly.
For natural gas there are two options:
direct emissions should not exceed 270g of CO2 per kWh for energy production
annual emissions from power plants should not exceed 550kg of CO2 per kW on average for the next 20 years, which means a reduction in the operating hours of the production stations on an annual basis
To be licensed, new gas-fired power plants must prove that:
it is not possible to generate electricity using renewable sources
the plant replaces an existing higher emission unit and the reduction in emissions per kWh is at least 55%
the plant can simultaneously produce low CO2 fuels and renewable sources, in proportions of at least 30%, 55% and 100% from 2026, 2030 and 2036 respectively
In addition, there must be a formal plan to phase out coal in the country.
From a financial point of view, considering these data in the long run, it would be preferable for Europe to accelerate the promotion of RES, rather than labeling the use of nuclear energy and gas as "sustainable" activities, even in a transitional manner. This would have multiple benefits.
First, with existing technology, the unit cost of producing energy from RES is lower than the cost of producing fossil fuels and nuclear energy. This will offset the initial cost of renewable energy installations in the long run.
Second, RES would help achieve climate neutrality by 2050, a goal needed to address the catastrophic consequences of climate change, while natural gas and nuclear power are making things difficult. In addition, the use of RES would make Europe autonomous in energy supply. The current energy crisis, and the crucial role of powerful countries such as Russia and China in shaping the energy market, show how important independence is in the face of geopolitical pressures.
Research can decisively support the energy transition through appropriate transformations. It can suggest effective pathways to turn polluting global energy systems into zero-emission systems by developing RES solutions such as solar, wind, battery storage, hydrogen, electric vehicles, and so on. However, the transition to sustainability, aside from ending the production of energy from fossil fuels, requires other transformative steps in areas such as:
the circular economy
electricity transmission
improving the energy efficiency of buildings
implementing nature-based solutions to deposit more carbon dioxide in the soil
adopting measures to adapt to changing climatic conditions
(See Sachs, J., Koundouri, P. et al., 2021, Transformations for the Joint Implementation of Agenda 2030 for Sustainable Development and the European Green Deal: A Green and Digital, Job-Based and Inclusive Recovery from the COVID-19 Pandemic. Report of the UN Sustainable Development Solutions Network).
For Europe, in addition to the central political decisions, member states must decide on their energy mix and the balance between energy security, energy price stability, and their commitments to achieve climate neutrality. The European Green Deal is a benchmark for the independence of economies on carbon. The clean energy industry and RES must be significantly supported by common recovery and resilience mechanisms and be part of member states' economic recovery (see Sachs, J., Koundouri, P. et al., 2022 (forthcoming), "Financing the Joint Implementation of Agenda 2030 and the European Green Deal." Report of the UN Sustainable Development Solutions Network).
In the European family, societies are interconnected and our economic policy is unified. That is why there must be actions that will protect our societies, especially the weakest ones, and support national economies. In such a serious issue as the energy crisis, we must not look at the level of response preparedness at the country level. No country can face such a crisis alone. On the contrary, a common response is needed through a common strategy for energy autonomy in Europe.
Time is running out, the goal is difficult, and any delay will cost human lives and billions of euros every year in infrastructure damage and economic disorganization. The European Green Deal and its policies can be the best guarantee for the economy to become decoupled from coal.