From resource curse to blessing: harnessing Africa's green minerals
Africa's vast natural wealth includes many critical minerals needed for the green economy. Historically, this wealth has not benefited local populations and resource extraction has caused environmental damage. How can Africa's peoples and environment become the beneficiaries of this natural bounty?
Climate — Sub-Saharan Africa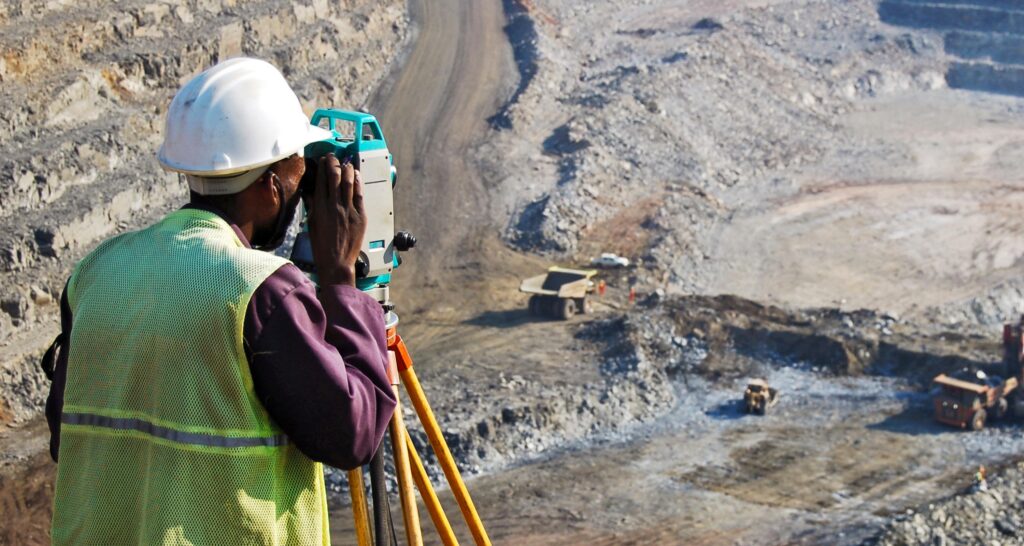 Natural resources are an important catalyst for achieving the Sustainable Development Goals (SDGs). Most of the SDGs involve natural resource use, a reflection of the critical role of nature in driving economic performance.
In developing regions such as Africa, natural resources play a vital role in financing social amenities, infrastructure, energy, industry, and governance. Africa is rich in natural resources, which make up the continent's largest form of wealth. Indeed, 62% of Africa's gross domestic product (GDP) is composed of renewable and non-renewable natural resources and essential ecosystem services. The continent holds 30% of the world's mineral resources and ample solar, wind, and hydropower resources, as well as the world's highest technical potential for producing renewable energy.
Yet, amid this plenty is want – four in ten Africans live below the poverty line, and Africa has two-thirds of the world's poorest people, more than any other region. The jarring contrast between wealth and poverty has singled out African countries as victims of the "resource curse" – or the contradiction between natural wealth, poverty, growth, and conflict.
It is fair to say that Africa has tried to overcome the gloomy predictions of the resource curse in the last decade, after the end of the "commodity supercycle" in 2015. However, climate change is showing the risks and limits of Africa's growth model of commodity dependence. While Africa has been the least contributor to carbon emissions, it is now the most climate-vulnerable continent. Climate impacts amplify risks to Africa's growth from external shocks like the COVID-19 pandemic, volatile commodity prices, geopolitical turmoil, and humanitarian crises. Building resilience to climate change and other growth shocks in Africa is crucial if the world is serious about leaving no one behind. And the time to act is now, as the world strives to meet the SDGs by 2030.
Green minerals and the energy transition: is this Africa's moment?
Africa can create new opportunities for sustainable development by leveraging its greatest form of wealth – nature. Africa holds significant deposits of green minerals that are key to the global transition to a net-zero future. Green minerals are critical inputs for producing clean energy technologies and materials – everything from solar panels, batteries, and electric vehicles (EVs), to green buses and bikes, smartphones, computers, and digital systems. Africa's green minerals include cobalt, lithium, copper, manganese, graphite, and vanadium, among others. Low investment in mining exploration in Africa means that the current publicly known values of green minerals are just the tip of the iceberg.
More than half of African countries have at least one of the green minerals and metals needed for the energy transition, which puts the continent in pole position to generate local economic benefits from clean energy value chains and industries. African countries like the Democratic Republic of the Congo (DRC) could influence global energy supply chains, as the DRC holds just over half of the world's cobalt reserves and produces 70% of the world's cobalt, a metal that is driving the battery and EV revolution. Demand for some green minerals (lithium, cobalt, graphite) is steadily rising and expected to grow fivefold by 2050, at the peak of the net-zero transition.
Despite the great promise of Africa's green mineral wealth, contradictions remain. DRC, like other African green mineral producers, is locked in the primary commodity trap: exporting raw, unprocessed green mineral ores, and losing out on lucrative and strategic value chain segments in downstream processing and manufacturing. The market value of the global battery and EV supply chain is expected to reach USD 8.8 trillion by 2025. Yet Africa's share of that chain remains relatively small, focused mainly on ore extraction, with a predicted market value of USD 55 billion in 2025.
A blueprint for just, inclusive energy transitions
For Africa to exit the commodity trap, a new compact is needed. This vision has been put into a new African Green Minerals Strategy. The strategy was crafted by the African Development Bank in July, is now being validated by the African Union, and will be formally adopted by African heads of state in 2024. The strategy will guide regional cooperation to develop green minerals assets based on four key pillars:
enabling environment
skills and technology
value chains
minerals stewardship
Success will depend on two factors:
1. Regional cooperation
A common industrial policy will help countries play to their strengths (for example, DRC and South Africa could be green industrial hubs) and reap economies of scale through pooled infrastructure, energy, technology, and exploration finance. The world's largest free trade zone, the African Continental Free Trade Area, which connects 1.3 billion people in 55 countries and boasts a combined GDP of USD 3.4 trillion, can be leveraged to develop end-to-end battery and EVs, renewable energy, and digital value chains in Africa.
2. Smart partnerships
African states, the mining industry, and investors should work collaboratively to define shared-value frameworks that allow Africa to meet clean energy demand in specific external markets, and (equally) build regional value chains for local production of green energy materials such as batteries, EVs and solar panels. This is the win-win outcome that will not leave Africa behind in the energy transition.
Local governance is also vital
The economic benefits of Africa's green minerals can be fairly distributed among local communities and social groups through good governance. Tackling corruption and curbing illicit natural resource outflows will mobilize significant financial resources for local development in Africa. Above all, building an inclusive economy rests on community participation and local ownership in environmental governance, to incentivize responsible resource use, promote resource efficiency and the circular economy, and apply robust standards for investors to "do no harm" to the environment.
From reliance to resilience
We can observe two broad types of nature (or natural resource) dependency in the world today: nature reliance and nature resilience. The distinction between the two lies in the creation of value. Nature reliance is a situation of high nature dependency and low localization of nature's values – which include economic, environmental, biophysical, and social values.
To build nature resilience, countries must then increasingly localize the values of natural assets in their economies. These include the returns from monetizing carbon sequestration asset values, and building regional value chains, local industries, and new jobs from green minerals assets. High levels of commodity dependence in Africa suggest that the continent is very nature-reliant. To build green, sustainable, and climate-proof futures, Africa needs to move from a position of nature reliance to one of nature resilience.
In conclusion, Africa's natural assets are vital to a sustainable future. Its green minerals are powering the global clean energy transition. Let's make Africa's green minerals work for Africa. Let's build an Africa of nature resilience.