EV charging is transforming green mobility in Dubai
Dubai Electricity and Water Authority PJSC (DEWA) is ramping up the roll-out of electric vehicle (EV) charging stations in Dubai, providing innovative and sustainable transport solutions in the Emirate
Transport — Middle East and Northern Africa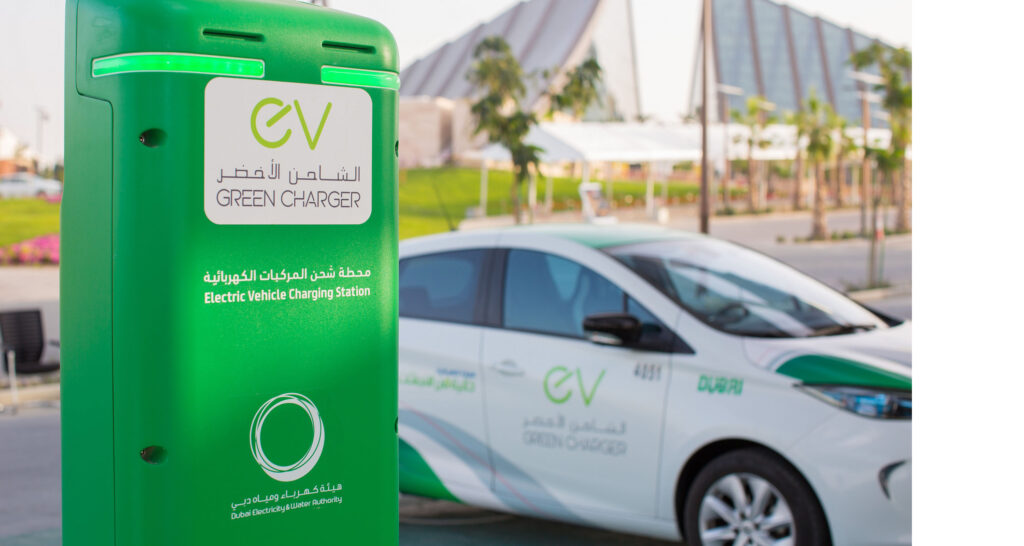 DEWA launched the EV Green Charger Initiative in 2015 to support the vision of His Highness Sheikh Mohammed bin Rashid Al Maktoum, Vice President and Prime Minister of the UAE and Ruler of Dubai, to make Dubai the happiest and technologically smartest city in the world. The initiative is also helping to achieve the Dubai Green Mobility Strategy 2030, promoting green transportation.
EV charging is one of the pillars for consolidating the UAE's position to achieve sustainable development and build a competitive economy with a strong and modern infrastructure, phasing out fossil fuels and diversifying energy sources.
The initiative prompted the development of the first public charging infrastructure for EVs in the region. Initially, DEWA installed 100 EV charging stations in highly frequented areas across the city, to encourage EV adoption. Since then, the network has expanded to more than 334 EV charging stations, providing about 600 charge points. DEWA's target is to have more than 1,000 public charging stations across Dubai by 2025.
State-of-the-art technology for Dubai's challenging climate
In developing the initiative, DEWA took into consideration best practices and lessons learned from similar initiatives worldwide, as well as the challenging local climatic conditions in Dubai.
As such, DEWA's charging stations are compliant with a higher operating temperature to ensure full functionality in Dubai. The public charging network of Dubai mainly comprises 22kW to 43kW Type 2 AC charge points, and 50kW to 150kW CCS Combo Type 2 and CHAdeMO DC charge points. 
These smart units are connected to a charge point management system, enabling DEWA to operate the chargers remotely. This reduces operating costs and decreases response time for fault clearing and maintenance (for example, through remote firmware upgrades). Users can accurately locate the charging stations on DEWA's website and smart app, as well as through a variety of digital map platforms. DEWA caters to both registered and unregistered users.
For EVs registered in Dubai, DEWA creates an EV account once the customer registers his or her vehicle with the Dubai Roads and Transport Authority (RTA). A registered user can access a personal dashboard with additional information and features. Unregistered users, meanwhile, can charge their vehicles using a guest mode feature.
A recent focus for researchers at DEWA's R&D center has been making EV charging more accessible to the public. Concerns about the charging process are currently a major cause of hesitancy among potential EV owners. Resolving this will speed the transition to EVs, and thereby reduce CO2 emissions, improve air quality, and enhance DEWA's revenues. 
This avenue of research has culminated in the patented Human Centric Smart EV Charging Station, which is the first EV charger capable of charging all types of EV vehicle using a single cable and plug. The system automatically adapts its connection and charging according to the vehicle, making the experience simple and hassle-free.
Supporting green mobility and net-zero ambitions
As a global logistics hub for transport, the Emirate of Dubai is actively seeking to manage its road transport emissions by increasing green mobility solutions to support the Dubai Net Zero Carbon Emissions Strategy 2050.
As a member of the Dubai Green Mobility Committee, DEWA works closely with government organizations and private stakeholders to support EV adoption within Dubai through the Dubai Green Mobility Strategy 2030. As part of this, DEWA also supports the 10% annual government procurement target for electric and hybrid vehicles by utilizing these vehicles in its own fleet. This target will increase to 20% in 2025 and 30% in 2030.
DEWA previously launched a series of free charging incentives on its network to further encourage green mobility within the city. In addition, DEWA has launched the Dubai EV Community Hub, which aims to increase EV adoption by centralizing information about the latest developments in the EV landscape of Dubai.
Through its EV public charging network, DEWA provided over 8,800 megawatt hours (MWh) of electricity to charge EVs between 2015 and April 2022. This equates to approximately 58 million kilometers driven. Since the launch of the EV Green Charger initiative, Dubai has seen a significant increase in EV adoption, with the number of registered EVs in Dubai increasing from 71 vehicles at the end of 2015 to 7,331 EVs as of May 31, 2022. This upward trend is expected to continue.
In 2015, only a handful of EV models were available in Dubai, compared with approximately 25 models in 2022, and more models expected to enter the market over the next few years.
DEWA is also researching and testing emerging technologies in mobility such as "Vehicle to Grid" (V2G) that enables energy to be pushed back to the power grid from the battery of an electric car, autonomous mobility, mobile charging, and inductive charging. Moreover, DEWA is constantly enhancing its public charging network and studying the latest technologies in green mobility.
DEWA and the Sustainable Development Goals
Since 2016, DEWA has made a critical effort to align with the Sustainable Development Goals (SDGs) and support efforts for their effective delivery by Dubai and the UAE. DEWA has prioritized 16 of the SDGs into three tiers of importance. It has identified six Goals as a top priority where DEWA can have the greatest impact: SDGs 6 (clean water and sanitation), 7 (affordable and clean energy), 8 (decent work and economic growth), 9 (industry, innovation and infrastructure), 12 (responsible consumption and production), and 13 (climate action).
A key part of DEWA's contributions to the SDGs is its work in innovation, research, and development. By conducting cutting-edge research for solutions adapted to Dubai's climate, DEWA is advancing local efforts in this field. It is creating a hub for innovation in renewable energy, diversification, and energy efficiency.
The EV charger project is just one example of how Dubai is actively seeking to manage its road transport emissions, as part of the Dubai Net Zero Carbon Emissions Strategy 2050. Through this, DEWA is supporting the UN SDGs, with direct contributions to SDG 11 (sustainable cities and communities) by exploring the potential of green mobility solutions to revolutionize transportation in the Emirate.
In recognition of its efforts in sustainable development and support of the UAE's efforts to achieve the UN SDGs, DEWA won the prestigious European Foundation for Quality Management (EFQM) UN Sustainable Development Goals Challenge in 2021.  
About the sponsor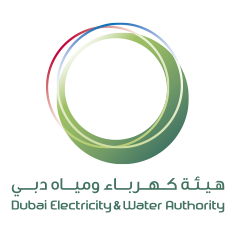 DEWA is a Dubai government owned utility and is the sole provider of electricity and water in the Emirate of Dubai. DEWA's core business is to operate and maintain the power stations, desalination plants, aquifers, and power and water distribution networks in Dubai.
Innovation is one of DEWA's five core values and is a recurring theme in its strategy map. DEWA is recognised as a leading pioneer in its adoption of Fourth Industrial Revolution (4IR) practices and disruptive technologies.
For more information, visit: www.dewa.gov.ae